Wednesday, 16 October | 9:00 am - 1:00 pm

Plus, join us after the training for a tour of the Enphase R&D facility.

Enphase Energy New Zealand R&D Facility

1 Treffers Rd, Wigram, Christchurch 8042
Do not miss this insightful training to see how you can leverage the game-changing technology of the Enphase Home Energy System with IQ to deliver even more energy for homeowners.
Exclusive Pricing on the IQ range will be available for participants! See registration page for details and terms.
Keen to find out more? Register today.
Hosted with Solar Partners NZ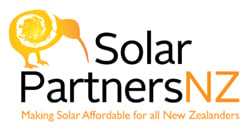 Join us to learn:
The benefits and key components of the Enphase Home Energy System
How Enphase IQ delivers more power, reliability and safety
How to use Enlighten and the Installer Toolkit
Choosing the right system components to simplify your design and installation 
Layout your arrays and Q Cable for rapid installation
Online resources for your continued success!
Plus, get a sneek peek of Enphase Ensemble™